Dr Audrey Zietsman
GP in Pringle Bay and Kleinmond
Services Include
Acute illnesses and day-to-day medical care for the whole family
Immediate stabilisation of emergency patients before transfer to a more distant definitive healthcare facility
Suturing (stitches) and tetanus vaccines
Chronic illness routine follow-up
Mental health care and counselling in a limited scope
Blood samples taken for laboratory tests
Well-woman and well-man checkups including Pap smears
Well-baby check ups including private schedule vaccinations
Family Planning services
Be your best self
People today are living longer and healthier lives, and often reach a stage where the age of the face in the mirror completely does not match with the person they feel they still are inside. A little softening of the lines of time can do wonders to the feeling that you are the person you were meant to be.
There are many medical uses for the tools employed by aesthetic medicine. Botox can be used for teeth grinding (bruxism), excessive sweating (hyperhidrosis), tension headaches and chronic spasms. Skin peels are useful in treating pre-cancerous sun damage, acne and rosacea.
I am excited to be able to offer these extended services, which are difficult to obtain particularly because few doctors keep Botox in stock.
Please note that medical aid does not cover aesthetic procedures. The basic consultation fee for purely aesthetic procedures (where there is no medical indication) is R450, and the additional cost of procedures is determined by the amount of product used. Payment by credit card is preferable.
About The Practice
I graduated from Wits in 2008, and did my internship at Helen Joseph and Rahima Moosa Hospitals. 
I am a general practitioner, passionate about family medicine. I strongly believe in the bio-psycho-social model of healthcare, where the person is seen holistically as a complete entity in the context of their family and society, and that every level of their life should be optimised, and that every contact with a doctor is an opportunity to do so.
I believe....
…that the patient, their family and the doctor are a team, and the thoughts and opinions of the patient and the family are as necessary as knowing the vital statistics.
The patient should actively be involved in their own healthcare at every level. Further, the solution to healthcare problems is not always adequately addressed by simply popping pills.
A holistic approach that takes into consideration the whole of the patient's life is necessary.
Saying that, I consider myself a scientist and believe that the best and most up to date of scientific evidence is required to correctly diagnose and treat medical conditions.
Patch Adams
…is my hero, and I also strongly believe in the power of laughter, joy, creativity and interpersonal connection as essential tools of healing.
Sometimes, the course of an illness does not go the way one would have hoped, but there is always a way to ease the suffering of the human condition of illness. Whatever the presenting complaint, from a healthy patient simply wanting a routine checkup to a calamitous medical emergency, I aim to have reduced suffering and increased wellbeing even before the patient and/ or their family leaves my consulting rooms
A gem as a Doctor. Had 2 jabs already. Always ready to help. Thanks Binkie Lees
Ek was al 2x by Dr Zietsman. Kan haar regtig aan beveel!! Charléne Van Rooyen
Dr Zietsman is a fantastic doctor. She's "rescued" me in two after hours situations and I owe her more than money can ever repay Janet Lindup Longman
So great to have our own doc around ! ..and a good one at that. Highly recommended and appreciated! Pieter Wasserman
Baie aangename dokter!!! Het tyd vir jou en is baie deeglik!!!! Louise Oeschger
So great to have our own doc around ! ..and a good one at that. Highly recommended and appreciated! Pieter Wasserman
Ek is mal oor haar!!! Debbie Biermann
Pringle Bay Clinic
Address: 441 Peak Rd, Pringle Bay, 7196, South Africa
Tel: (028) 273 8069
Office Hours:
13:30 – 16:30 Mon to Fri
9:00 – 12:00 public holidays.
Kleinmond Practice
Address: 135 Main Rd, Kleinmond, 7195, South Africa
Tel: 028 2715321
Office Hours:
09:00 Mon to Fri
09:00 – 12:00 Saturdays.
Klienmond Practice
Hours:
09:00 until 12:30 Mon to Fri
09:00 until 12:00 Saturdays
Landline:
(028) 2715321


Kleinmond Address:
135 Main Road, Kleinmond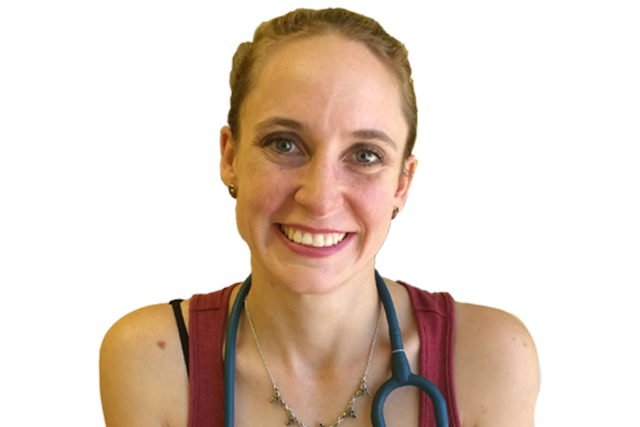 Pringle Bay Clinic
Hours:
13:30 until 16:30 Mon to Fri
9:00 until 12:00 Public holidays
Landline:
(028) 273 8069
Emergencies:
(060) 4900874
Pringle Bay Clinic address:
441 Peak Road, next to Ticklemouse